Help support our Shelter this winter!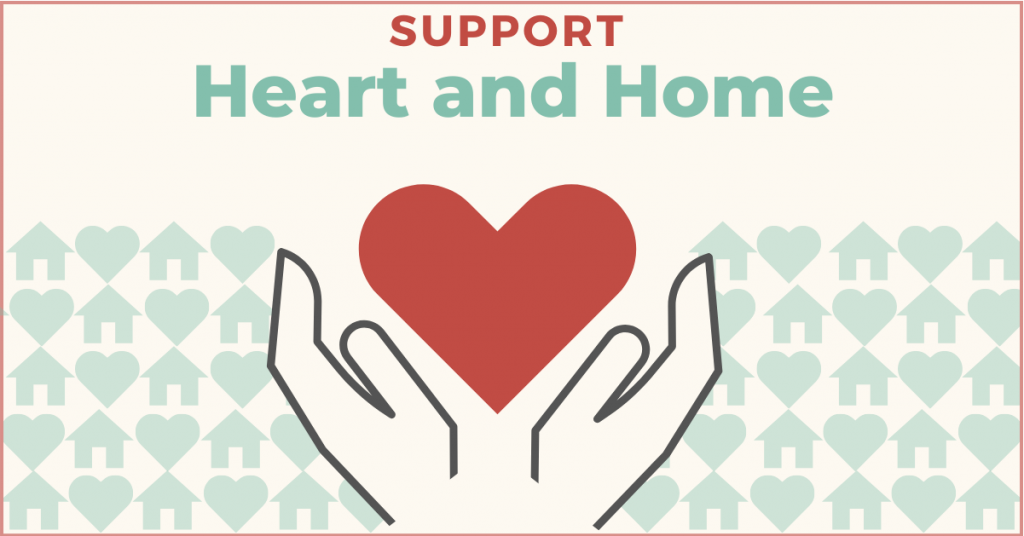 Your donations via our online form, Venmo, Benevity, or paper check will make safe shelter for our vulnerable neighbors possible!
October 2021 update: Heart and Home is preparing to launch another cold-weather shelter season and we are seeking help in restocking our supplies. We rely on you, our neighbors, to help us provide housing and dignity for women in our community. Can you help us keep the love going this winter? Thank you! – Mary W. and the Heart and Home Board.
Heart and Home Collaborative is a registered 501(c)(3) nonprofit. Our federal EIN is 46-2219062. Donations may be used at our discretion, for any purpose consistent with our mission.
October 2021 Supplies Donation Drive

Heart and Home is restocking all our supplies our shelter trailer was stolen this summer. Can you help? There will be a dropoff in Palo Alto Saturday, Oct 9. We are seeking a tea kettle, some cleaning supplies, twin-sized bedding and some used iPads that we could repurpose for you. THANK YOU for looking!

Have a look at our list of needed items and our Donation Tips here: https://bit.ly/3A5iOmC and plan to bring them to University Lutheran Church at 1611 Stanford Avenue, Palo Alto on Saturday, Oct 9 between 10 and 2.

Please DO NOT bring any items that are not on the list. We have no extra storage space after our supplies are stored. Also, we cannot receive any clothing donations right now, since we haven't opened for the season and don't know what people will need. Thank you so much for your support!
Choose how to donate:
Option 1. Venmo us at HHCollab
Option 2. Donate through Benevity workplace giving
Many local employers, such as Apple, Google, Microsoft, and HP will match employee donations to registered causes using the "workplace giving" platform Benevity. This is GREAT because it provides additional funds for our work. FYI the process of releasing funds through Benevity takes approximately 60 days. If you aren't sure if your employer has a matching gift program, you can look them up via this website or your internal employee web site. While you're at it, check if your employer will match your volunteer hours!
Option 3. Send us a check!
Our mailing address is:
Heart and Home Collaborative
1611 Stanford Ave.
Palo Alto CA, 94306
Note that this is our *mailing* address where we collect mail on a regular basis. No one onsite at this address works for Heart and Home so please do not address your questions to any of the staff. If you have questions, please email us at info@hhcollab.org.
THANK YOU!
Your donation will help Heart and Home Collaborative operate our winter shelter for women experiencing homelessness in and around Palo Alto, California. We operate annually during the cold months from November through April. As a community-run and funded organization, we rely on contributions like yours to keep our programs running. We are so grateful to have you as part of our support crew!